The best approach to design your vacation home involves considering the lifestyle that you want to embrace while on vacation. While the process is similar to designing a primary residence, there is something special about decorating your own great escape. We have a few ideas on how to best style your home away from home.
Luxury
Vacation homes that are overtly nautical or beach-themed are typical, and pretty basic. The reason most of us go on vacation is for the chance to experience a little bit of luxury, so you want to make sure your space feels luxurious. Since it isn't your primary residence, take advantage of the freedom you'll have styling the home. Be bold by choosing expressive art and deluxe fixtures. Use consistency throughout for a sense of dramatic sophistication. And remember to keep it all pleasing to your tastes to ensure it reflects your personality.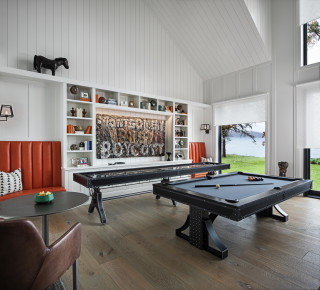 Function
The lifestyle you want in this home should drive the interior design as well. Will you use the home in the summer for swimming? In the winter for skiing? Since space is often more limited in a vacation home, every inch crucial. Design elements for this so that everything has its place. We suggest sourcing main furnishings that are multifunctional, like an ottoman with lift top storage, extendable dining table, or a murphy bed in the office. Built-in storage is another must-have, giving you a place for everything in every season.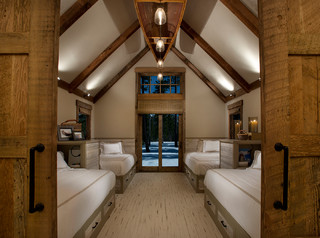 Here are some recommendations for you!
Durability
Invest in furniture that will stand the test of time in both design and craftmanship. You and your guests won't find comfort in pieces that are cheaply made and don't withstand harsh elements year-round. Additionally, the fabric and materials should be durable so that kids, dogs, and other guests don't ruin anything in your vacation home. Fabrications that are ultra-durable are also easy to clean. We recommend using materials that require little care, so that you can feel carefree in your vacation home. For example, if you need a kitchen countertop that can take a lot of heat and is resistant to scratches, invest in quartz.
The chance to design a vacation home is an exciting opportunity. You won't relax if your space feels unfinished or haphazardly styled. So, use these ideas as you put together your interior design and create the perfect getaway for your lifestyle.