When the leaves start changing colors and there's a crispness in the air, it's time to welcome the season that's meant for comfy nights in. Make your home look and feel cozy by transitioning to fall décor. While it may be tempting to just place pumpkins all around your house, a more thoughtful approach to decorating for fall will take your home to the next level. Read on for autumnal decorating tips from our interior design team.
FALL COLOR PALETTE
Create your own fall color palette by choosing 2-3 colors that work in your home and can easily integrate with your existing décor. Bright oranges and reds don't mix with everyone's personal style, and you can choose non-traditional colors that still embrace the season. This year we are drawn to subtle, muted colors like warm wheat tones, soft grays, and mustard yellow. These choices make our décor instantly feel more autumnal rather than summery without being kitschy.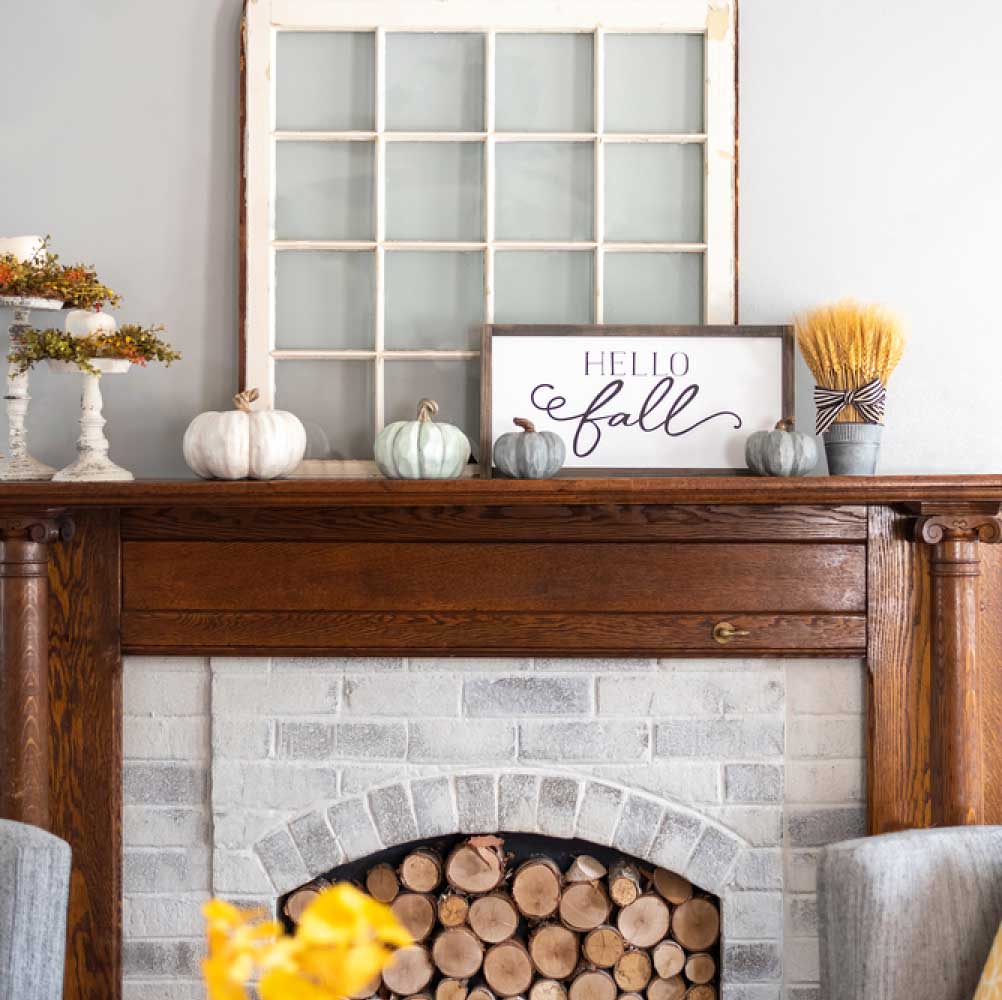 GETTING COZY
Fall is about simplicity, life slowing down, and is the time of year where being at home is actually fun. This can be especially true when you're decorating for fall with the coziest and chicest touches. Fuzzy throw blankets, soft pillows, and some chunky textures will instantly transform a room. Our design team is loving wool boucle fabric for pillows and blankets to add subtle coziness. Plus, it is perfect to cuddle up with on the sofa while sipping on a salted caramel hot chocolate.
DECOR
Decorating for fall is all about adding warmth to counteract the crisp weather outside, while showing off your personal style. Yes, choose pumpkins and fall flowers, but there is no need to go overboard with decorations like that. Consider dried botanicals as a low-maintenance alternative to flowers. We like to place them in white vases and pitchers that you already have. Add a welcoming and stylish fall centerpiece to your dining room table. Simple additions like acorns, pinecones and branches from your own backyard can provide a lovely, rustic transition from summer to fall.
We hope these 3 decorating concepts will transform your home this season.  The most important thing to remember, however, is to decorate with items that you love and that bring you joy.  Enjoy the coming season!
If you want to shop our designer's favorite fall décor, click the links below: