Vertical Interior Design Studio is an award-winning interior design firm that specializes in designing inspiring environments. Our interior design firm provides a turnkey renovation solution for all environments. From commercial interiors to residential design, we will transform your space and your lifestyle.
"We have a client-centric approach; the design we provide all of our clients will always reflect the personality, brand and lifestyle of that client. You should be able to walk into a space and understand who lives or works there."
– Jamie Leonard, Creative Director
our residential design services
Your home's interior design should be a reflection of who you are! Our interior design services offer our clients the opportunity to refresh their stagnant home while staying true to the client's personality and style.
Building a new home can be overwhelming! Luckily, Vertical Interior Design Studio is a turnkey solution for your new build as our team can assist you from start to finish.
interior & exterior renovations
Many homeowners are in their forever home, but need a little refresh. A renovated interior or exterior has the power to transform a client's home and their lifestyle.
Our clients can make their house feel like home with our furnishings and drapery service! Our designers will style your home with pieces that fit your style and lifestyle.
interior and exterior renovations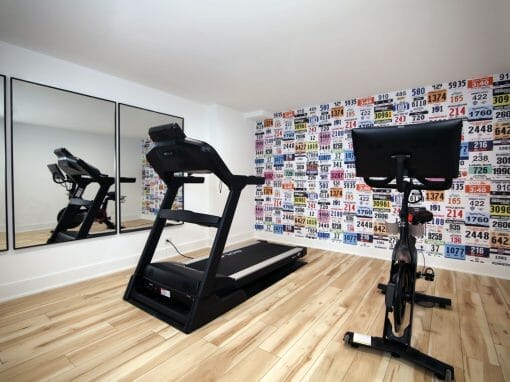 our residential design process
initial design consultation
The process starts with a complete understanding of your vision for this project. Our experienced design team takes the time to learn about your style preferences, what inspires you and how you want to feel in each space throughout your home. We also discuss budget and timeline to create and execute a design plan that meets your family's needs. Our goal is to build a long-lasting, trusted relationship and exceed your expectations.
proposal and design contract
Based on our initial consultation, you will receive our Welcome Packet outlining the scope of your project, details on our design services, fee structure, and other frequently asked questions to help guide you through this process.
proposal and design contract
Our creative team will provide finish palettes and 2-D architectural drawings with elevations, furniture, and fixture selections using only the highest quality materials. We collaborate with you to design an inspiring space that suits your personality and lifestyle.
Our project management team ensures that deliveries are on track and all items for purchase are ordered and scheduled to match our installation timeline. For renovation projects, we work diligently with the contractor and team to ensure that the design plan is well executed and within budget. Once your project is complete, we do a final walk-through to ensure everything has been completed to your satisfaction.
bring your interior design dreams to life
Get in touch below, and we'll reach out to schedule a call to learn about your interior design needs, the scope of your project, your style, goals, and what inspires you.
contact us to begin designing your space
VERTICAL INTERIOR DESIGN STUDIO

2000 Fox Lane
Elgin, IL 60123-7814
Phone: 847-760-8206
Email: info@verticalinteriordesign.com
Hours:
Monday-Thursday: 8:00 AM - 5:00 PM
Friday: 8:00 AM - 4:00 PM
Saturday and Sunday: Closed
COPYRIGHT 2021
2000 Fox Lane, Elgin, IL 60123